Plateau Clarinet
$695.00
Why purchase the Rheuben Allen Plateau Clarinet… Not only do I make them but I play a Plateau clarinet….
I know you have other choices in Plateau Clarinets and there are several reasons:
*I cut a reverse taper in the barrel so the clarinet plays great throughout the range.
*I hand select the barrel to match the clarinet.
*I re-cut some of the tone holes (if necessary) so they are the correct size to product the right pitch and have a great feel. Using either the straight hole or undercutting as necessary.
*I make sure the joints fit and go together as they should.
*I adjust the pad heights so the clarinet plays its best.
*I supply a Rheuben Allen Acoustic Plastic Mouthpiece made here is the US.
*I make sure the pads seat and the instrument plays great……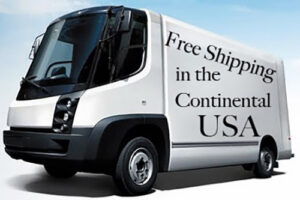 Description
Rheuben Allen Plateau B-flat Clarinet
It is amazing!  I honestly didn't think that I would be able to do it!  But it is working wonderfully.  There are a couple of notes I am struggling with because my pinkies are particularly weak and uncoordinated  ( I don't use my left pinky when I type), but I bet with practice and development of some new muscle memory, I will get those notes too.  And my students have benefitted already!  I have been teaching low notes and they were sounding really wispy and weak. This week I played for them on the clarinet you sent and all of a sudden I have clarinet players with a rich dark sound!!!
It feels good to be able to have that little bit of myself back and to be able to share it with my students!!
Thank you again!!
Jill   (From Canada)
Pete K.
Got the clarinet Thursday afternoon and played it all day at school on Friday. What an amazing difference for me! I had minimal pain and was playing with smoother technique. My embouchure is out of shape so my tone isn't great yet, but it'll come back. Thanks for all your help. This is a game changer for me!
*As many of you know I play the plateau clarinet and have for over a year now…. I started playing it because of hand problems but found there were several things I liked more on the plateau then the standard clarinets I had been using. I have a great collection of all the major brands of clarinets available…..
I worked at Buffet in California setting up the Buffet clarinets and have now payed the clarinet over 60 years…. Yes … now over 60 years…. I do hate being able to say that……
I find the plateau clarinet has a very even tone color throughout the range of the clarinet.  The high notes seem to play with great ease. The ABS material responds very fast. In general I like the plateau clarinets more than the traditional clarinets.
Now keep in mind I am not playing is a symphony orchestra…. I play for my personal enjoyment and fun……  I Came out with these clarinets so young people that have small hands can play the clarinet and so older musicians that have hand problems can continue playing the clarinet.
My friends Bill Perkins who played lead alto in the Johnny Carson band played on for the last few years of his life on a Plateau clarinet…. My very good friend Jack Nimitz best known as the baritone sax player in Super Sax used one near the end of his playing…..
I think they are a very good alternative for people with hand problems or very small hands.
**Free Shipping is only good if the product if kept by the purchasing person. If the product is returned the client will be charged for the original shipping before the refund is given and
client pays for the instrument to be returned….. there may also be a 20% restocking charge if the instrument is not returned in the same condition that it was shipped… also, the mouthpiece needs to be new condition….