https://www.youtube.com/watch?v=QzoiIdYLn9s
CBS Interview with Rheuben Allen

https://www.cbsnews.com/losangeles/video/people-making-a-difference-the-rheuben-allen-music-education-foundation/
CBS Rheuben Donates Instrumenmts to Young People

I am opening my new store soon, hopefully in early April 2023. The address is 1600 W. 15th Street Muncie, Indiana 47302.If your int eh area plaease call and i will meet you at the store. Since I am 78 years old I do everything by appointment. When you want to try instruments you are the only one in the store, where I have a concert venue to try the instruments that seats 65 people.

When you purchase any products from me you will still get my expertise and caring about getting you the best possible instruments available. I also, still have a good stock of saxophones and clarinets I have already had made so there will be many of my Rheuben Allen Instruments available for a couple of years.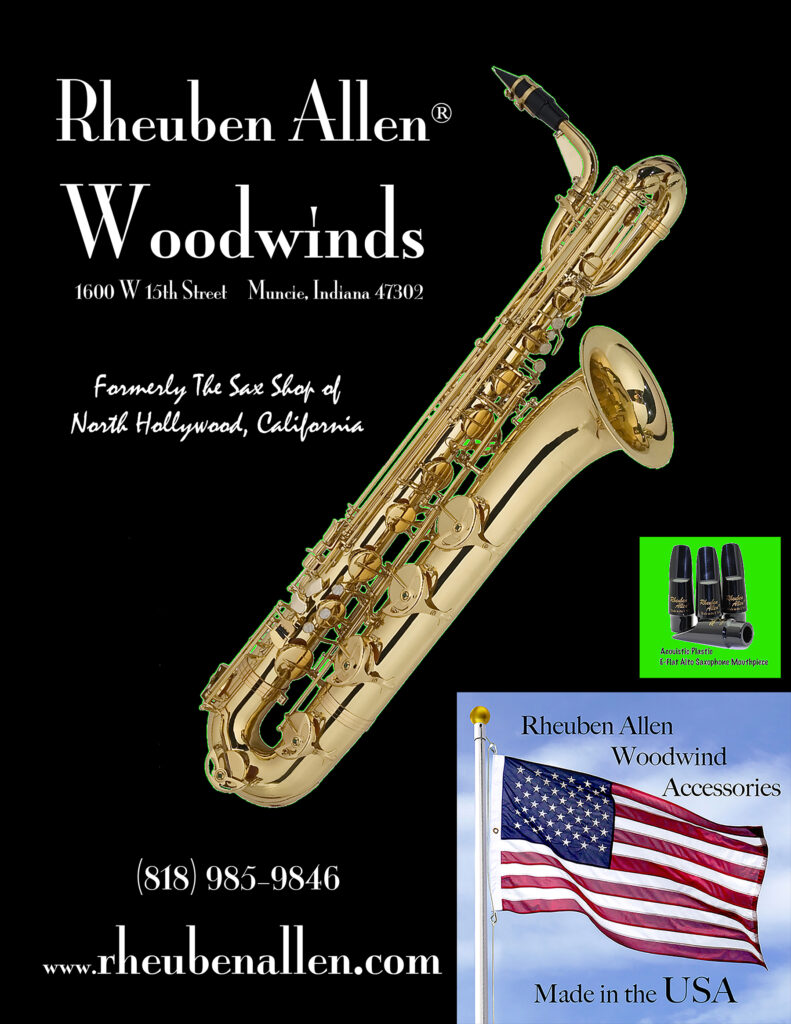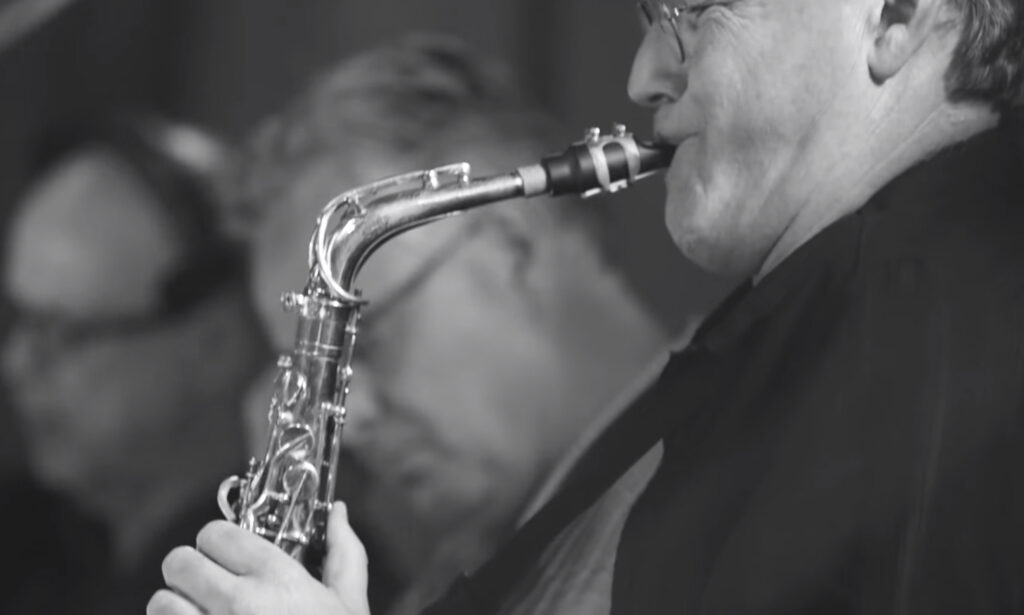 Clarinet Bis This can be a great key to add to any clarinet…..
https://www.youtube.com/watch?v=iz8eEOYJc4g
George Shelby playing the Rheuben Allen Sliding Weight System Tenor Sax Neck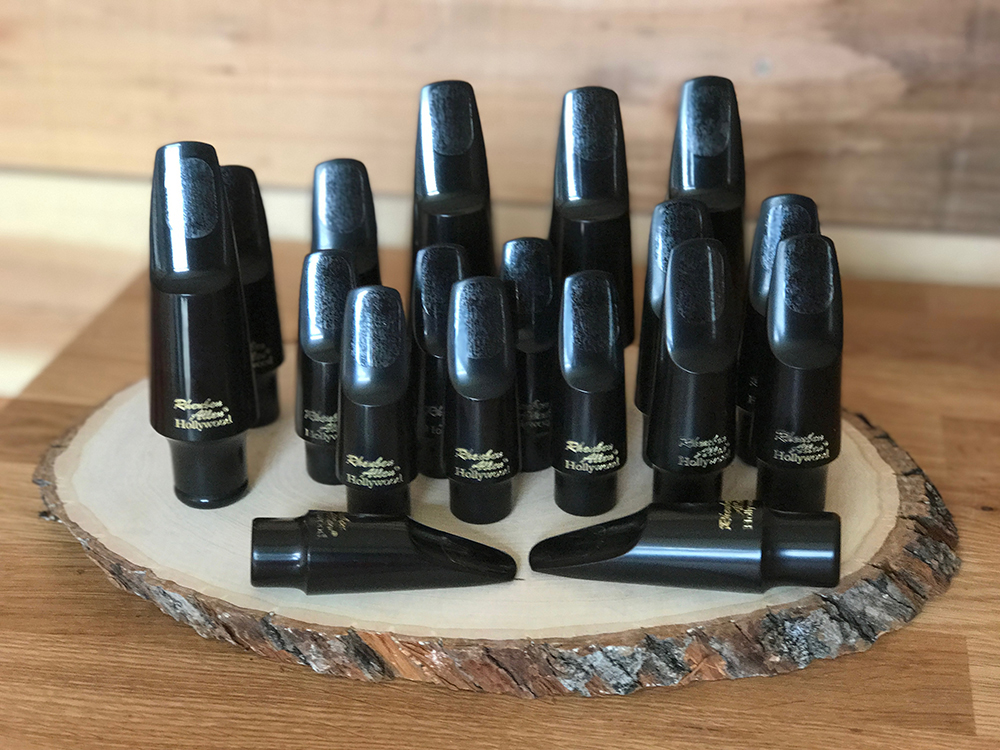 Visit www.rheubensapparel.com to see my new business and mostly fun T-Shirts… Humorous, Music, Social Insites plus more.
Carlos is playing one of my 92% Copper Necks with the Sliding Weight System on his Kenny G Saxophone.. he sounds great….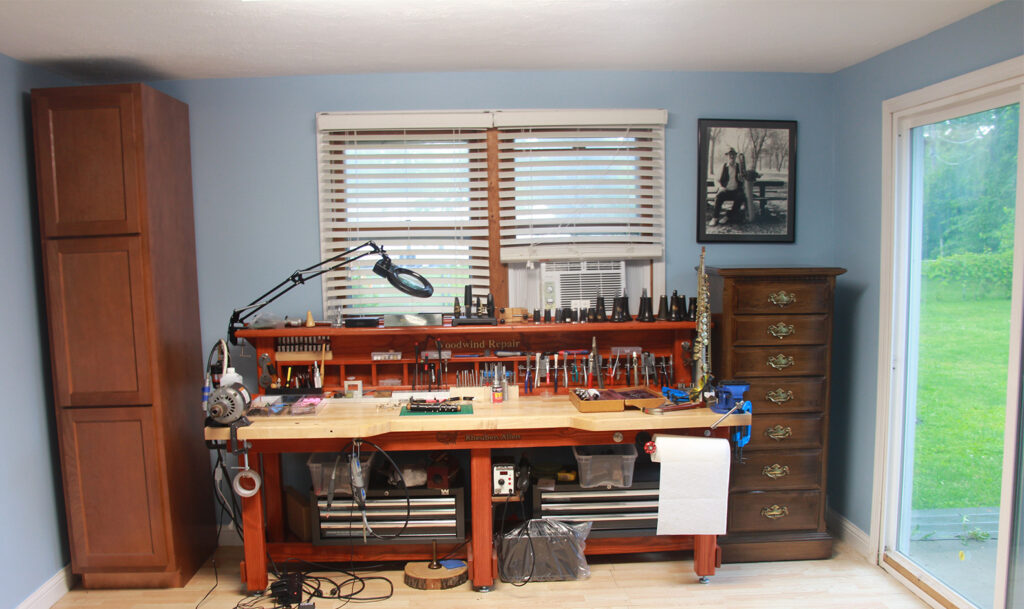 This is my work area in Muncie…. I get to look out over my backyard and deck….not at a wall….. I also have a mouthpiece table where I do my mouthpiece work…. If you are in Muncie call and come visit….. I am kinda a friendly guy! I work on saxophones & clarinets & spent a little over a year at Buffet in California setting up clarinets and working with Mr. Francois Kloc….


Music Music is the West Coast distributor for all Rheuben Allen & Kenny G Products
Jennifer Price (818) 269-9856
5724 E. Los Angeles Blvd.
Simi Valley, CA 93063
musicmusicca.com