A personal note about Covid and the music business

Covid has changed the music business forever. How it has affected my business is great and I do not believe it will ever get back to where it was before Covid.
Covid has made it much harder to get my Rheuben Allen products made outside the US. There have been many factories closed, the cost of shipping to the US form Taiwan has much more than doubled and it is very risky to send money out of the country not knowing if the factory will be open long enough to make the instruments I ordered.

One of the products that I will no longer be able to have with my name on them is the Rheuben Allen B-Flat Plateau clarinets. However I will have the same clarinet available a with the Hunter name on them and do the same custom work on the Hunters I did on my own RA clarinets. I really like the way these clarinets play, believe in them and am currently using one myself and love it! I know these clarinets will be great to play and help with many of the problems us older folks have with our hands.
I still believe playing a clarinet or saxophone can be a great thing to be doing with our lives and a lot of fun. I am not as good as I once was but am still have a good time playing my Plateau clarinet.

When you purchase any products from me you will still get my expertise and caring about getting you the best possible instruments available. I also, still have a good stock of saxophones and clarinets I have already had made so there will be many of my Rheuben Allen Instruments available for a couple of years.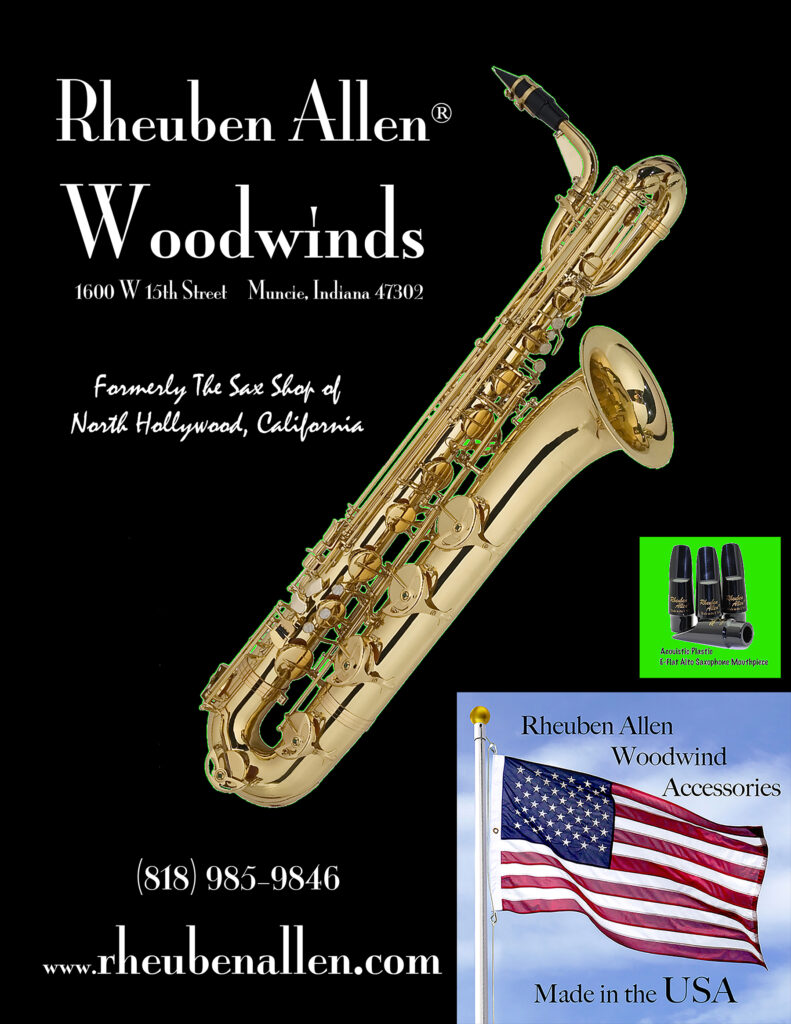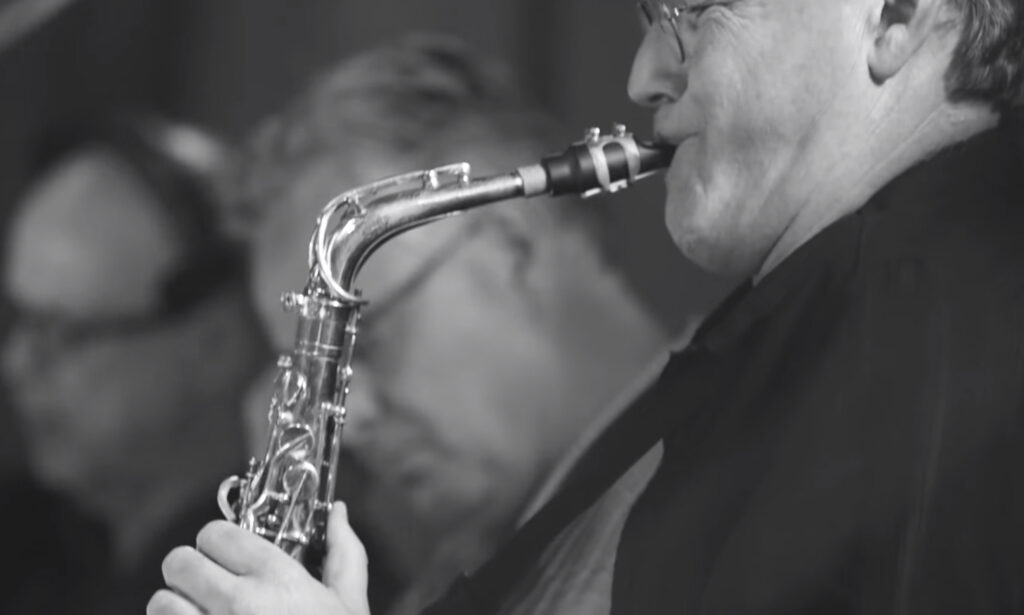 Clarinet Bis This can be a great key to add to any clarinet…..
https://www.youtube.com/watch?v=iz8eEOYJc4g
George Shelby playing the Rheuben Allen Sliding Weight System Tenor Sax Neck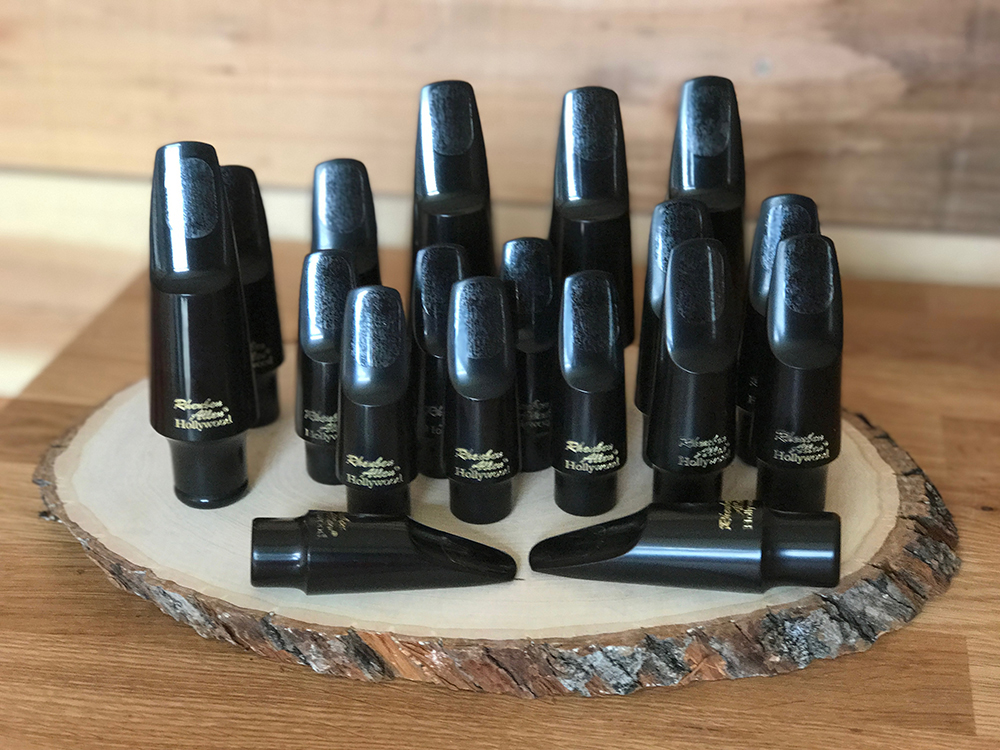 Visit www.rheubensapparel.com to see my new business and mostly fun T-Shirts… Humorous, Music, Social Insites plus more.
Carlos is playing one of my 92% Copper Necks with the Sliding Weight System on his Kenny G Saxophone.. he sounds great….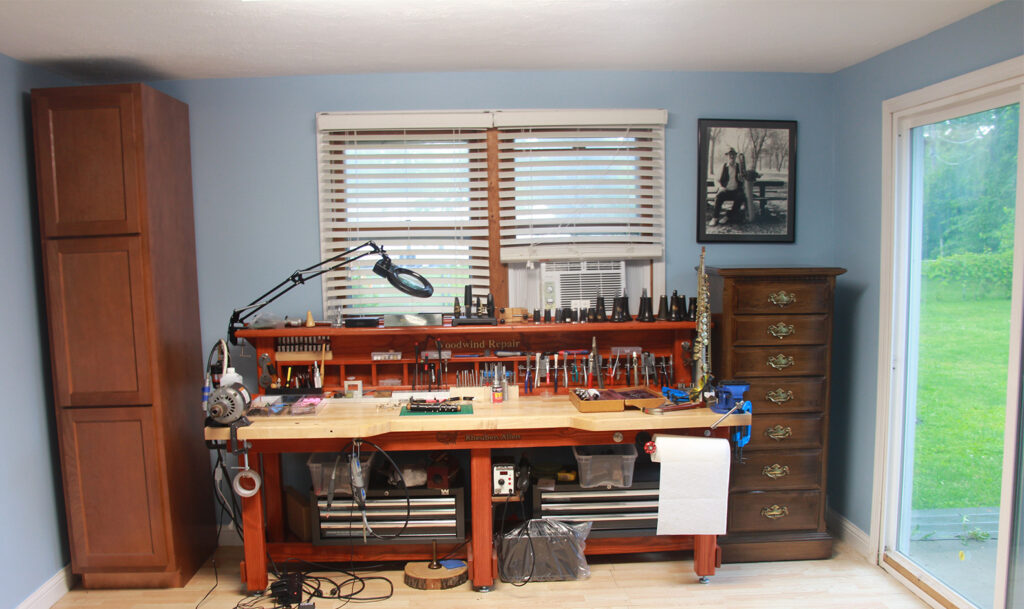 This is my work area in Muncie…. I get to look out over my backyard and deck….not at a wall….. I also have a mouthpiece table where I do my mouthpiece work…. If you are in Muncie call and come visit….. I am kinda a friendly guy! I work on saxophones & clarinets & spent a little over a year at Buffet in California setting up clarinets and working with Mr. Francois Kloc….


Music Music is the West Coast distributor for all Rheuben Allen & Kenny G Products
Jennifer Price (818) 269-9856
5724 E. Los Angeles Blvd.
Simi Valley, CA 93063
musicmusicca.com