This is a B-Flat and A set….. I really like the A and A-Flat design… you can operate the A-Flat with your 2nd finger of the left hand…. nice….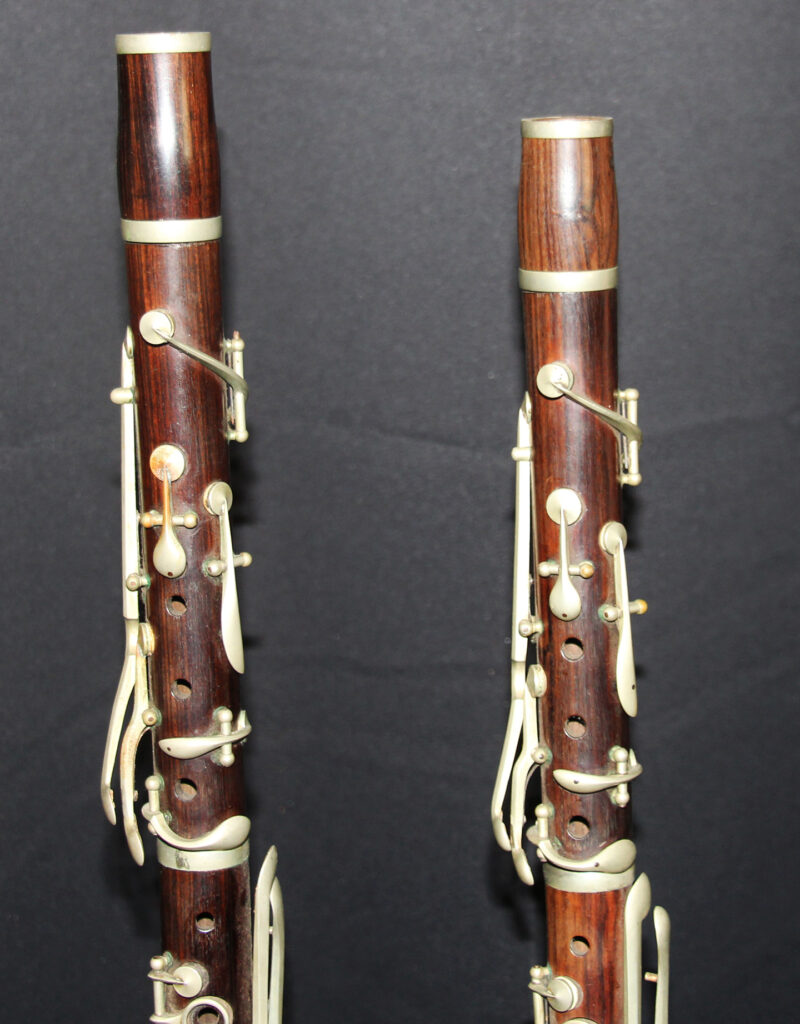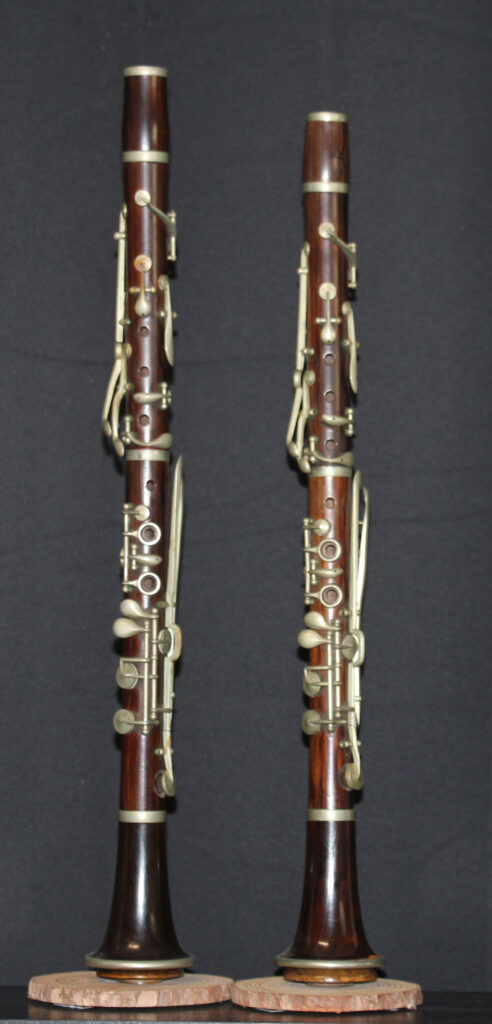 There are no rollers for the lower notes… the curvd to the low F &
E-Flat keys makes it easy to go between keys… the curve on the keys
would help modern clarinetsa I believe….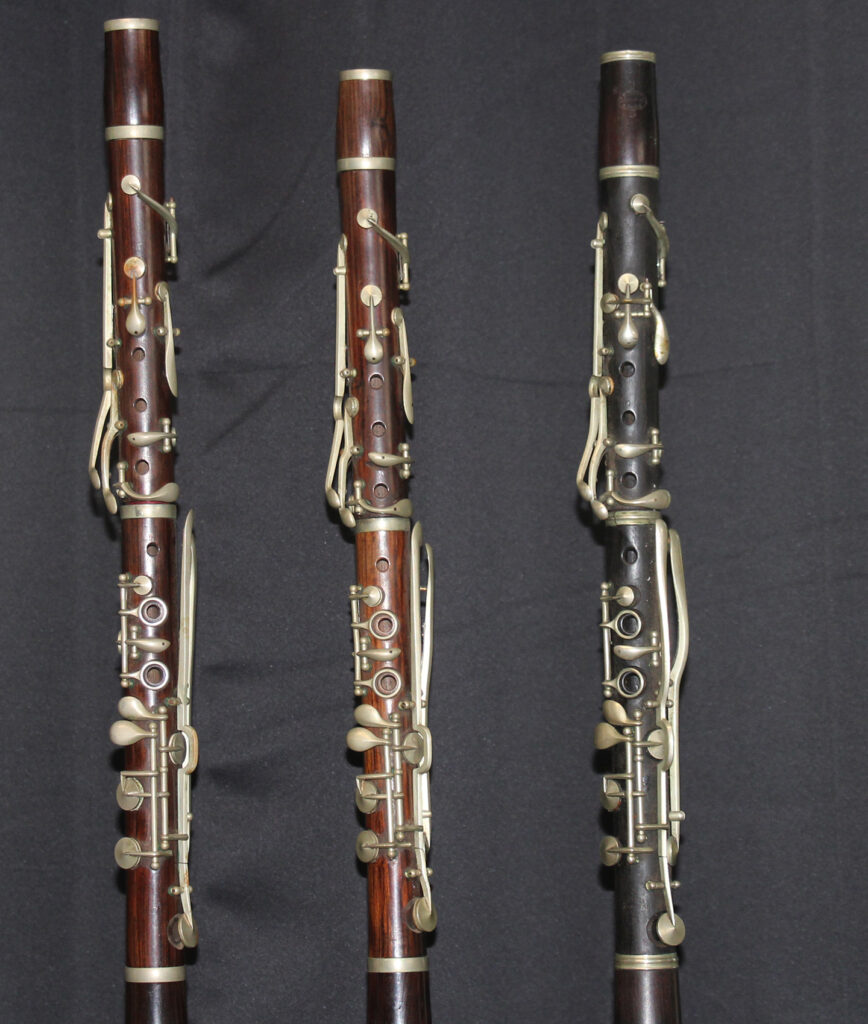 The clarinet on the right is basically the same design as the other two except the A & A-Flat keys
placement and design are what we use currently using on Bohem clarinets… also the trill key on the lower joint work in a different direction……