Mike Smith came by with all the new Meyer Bros. alto and tenor mouthpieces. He has been working with Babbitt and Chris French to bring back the original Meyer Bros. mouthpieces.

Mike sounded great as usual I think they have a real winner in the new Meyer Bros. mouthpieces. It is nice to see the original manufacturer bring back the mouthpieces from the original molds…. That means it is the real thing….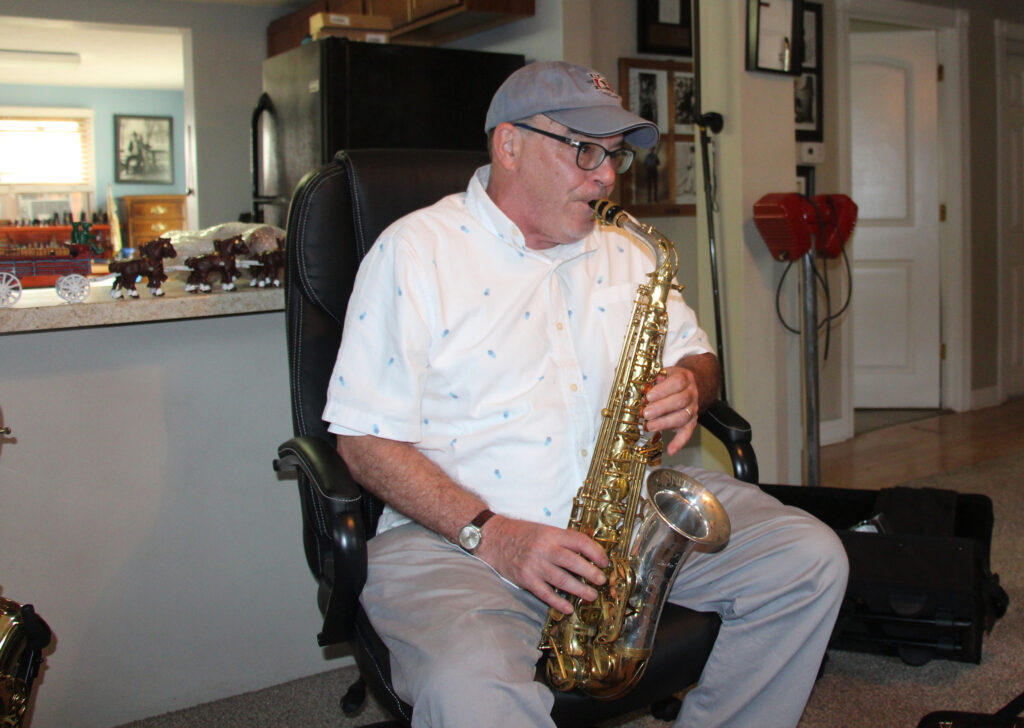 Dan Higgins….. I purchased 3 of these. Excellent choice for alto saxophone players. Nice job on these retro mouthpieces that provide a classic alto tone that we have come to expect from Meyer Brothers.
Mike Stricklin came by while the other Mike was here…. I met this Mike while he was still in High School in Denton Texas… he still sounded great….

There are so many great saxophone players that I feel I made the right choice to be a repairman and not a player… I had a lot of fun playing the saxophone… and I can live with that…..