Kenny G Copper GVI Tenor Saxophone demo
$2,495.00
This is a new tenir just used at a trade show for players to try… it is a very good tenor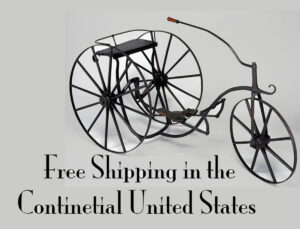 Description
Brand Name: Kenny G
Model No.:  GVI
Product Description: Professional Saxophones
Key: B-Flat Tenor Saxophone
Construction: Ribbed Post
Special Features: Alto & Tenor have 1 neck with a traditional neck brace and 1 neck with the Rheuben Allen Freedom/Power neck Brace.
Rheuben Allen High and Trill F# key designs to provide ease of operating the keys.
Rheuben Allen designed front F or Harmonic key for ease of operating the key
Material:  85% Copper Body & Neck with Brass Keys
Finish:  Beautiful Champagne Lacquer
Engraving: Full Body and Key Hand Engraving
Accessories Includes:
Mouthpiece Made in the US
Mouthpiece Cap & Ligature
Saxophone Strap
Case: Shaped Wood Case w/Shoulder Strap & Back Pack Straps
*Single Post Construction: It simple means the post are solder directly to the body of the saxophone. Uses less solder on the saxophone.
*Ribbed Construction: Means the post are solder to a rib and the rib is soldered to the body.