RA Alto Saxophone
$3,995.00
August Special Rheuben Allen Alto Saxophone with Meyer Connoisseur Mouthpiece included at no cost.  This is my top line alto sax…. they play great and come woth 2 necks.. 1 RA Sliding Weight System Brace & 1 with a Tradirional Neck Brace… LIMITED Availability…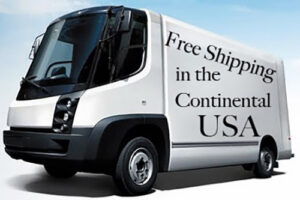 Description
Special, the Rheuben Allen Alto Saxophone comes with a Meyer Connoisseur Mouthpiece included at no cost.
Mike Stricklin playing the Rheuben Allen alto at the JAZZ Kitchen in Indianapolis with the Steve Allee Big Band
Rheuben Allen Alto Saxophone – RAAS-LVI
Features: of the Rheuben Allen Alto Saxophone
Brand Name: Rheuben Allen®
Model No.:   RAASL-VI
Product Description: RA Alto Saxophone
Key: E-Flat
Features: 2 necks, 1 92% Copper with the Rheuben Allen Freedom/Power Neck Brace with Sliding Weight System.  1 Brass with a traditional neck brace. *Rheuben Allen Patented Saxophone Neck Brace with Sliding Weight System (US Patent #US 10,565,967 B2)….. comes with 3 different weights, Heavy, Medium and Light (Made in the USA) …. Slides up & down the neck brace with one hand….. Rheuben Allen High & Trill F-sharp Key and Front F or Altissimo KeysDesigns
Construction: Single Post Construction to help vibration of the saxophone. It simply means the post are soldered directly to the bidy of the saxophone. Uses less solder and can be taken off much easier than the ribbed construction saxophones. It is easier to do some repair jobs than the ribbed construction saxophones.
Material:  Brass Saxophone and Traditional Neck, 92% Copper RA Freedom/Power Neck
Finish:  Light Gold Lacquer
Engraving: Full Body and Key Hand Engraving
Case: Shaped Case with Back Pack and Shoulder Strap
RA Alto Saxophone – You can see there is very little finger motion necessary to reach the Fork 0r Trill F-Sharp key… (3rd finger of the right hand)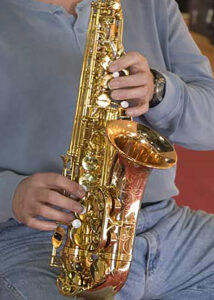 RA Alto Saxophone – Again, very little motion to reach the harmpnic or Front F key, the 1st finger of the left hand cn sta on the B pearl…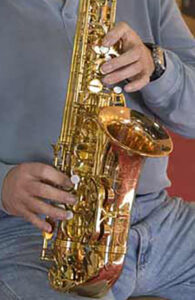 The alto saxophone, also referred to as the alto sax, is a member of the saxophone family of woodwind instruments invented by Belgian  instrument designer Adolphe Sax  in the 1840s, and patented in 1846. It is pitched in E♭, and is smaller than the tenor, but larger than the soprano.  The alto sax is the most common saxophone and is commonly used in
Concert bands, chamber music, solo repertoire, military bands, marching bands, and Jazz of course The fingerings of the different saxophones are all the same so a saxophone player can play any type of saxophone.
Single Post Alto Saxophone by Rheuben Allen is just a lot of fun to play… you will sound great….