Kenny G Traditional Chamber ABS Alto Sax Mouthpiece
$39.95
This mouthpiece plays great for professional players and the student the is just starting out….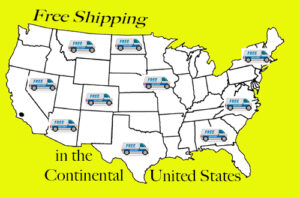 Description
The Kenny G Saxophone Mouthpiece story…..
When Kenny and I first started talking about making mouthpieces with his name…. We talked about a lot of things….
1st was Kenny noticed that many players had a hard time playing the metal mouthpiece on soprano…. But he wanted to offer them a product that was the same he played… So, we came up with the idea of making a Hard Rubber mouthpiece with the facing and chamber he has on his metal mouthpiece…. We thought the Hard Rubber would still offers all the advantages of the metal but is easier to play… Well, we were right… After we designed what we called the Power Chamber and had the Hard Rubber mouthpieces made they played great…. Same tone and great response…. Now we could offer a great product for all players….
And of course we kept talking (something I am very good at) and wanted to have another choice to offer a more traditional soprano mouthpiece design… So, I went to work on the design…. I designed the chamber using different features of several of the great soprano saxophone mouthpieces… And had some made…. We now had what we called the Traditional Chamber soprano mouthpiece. The tone is different than the POWER Chamber and is a little darker in general…
*As we all know every player gets something different out of  mouthpiece… so, this is just a general statement… I have had players be brighter on the Traditional Chamber and darker on the Power Chamber… There are too many variables to make a statement of fact about any product in the music business… The player is always the Monkey wrench…
Now we had two great soprano mouthpieces so we decided to tackle the alto & tenor… where to start? There are so many great alto & tenor mouthpieces and none of them are played by every great tenor player… So, we decided trying to get into the pro mouthpiece business was not something we really wanted to do… too many variables…. Next.. what did we want to do? Well, we came up with an alto & tenor plastic mouthpiece that played great.. great response, great intonation and most importantly a great sound… and we could price them so they were very affordable… We now had 4 mouthpieces and decided that was enough…and all the mouthpieces are designed by me and Kenny and made here in the US…
The POWER Chamber B-Flat Soprano
The Traditional Chamber B-Flat Soprano
The Acoustic Plastic E-Flat Alto
The Acoustic Plastic B-Flat Tenor
Hope this helps in your choice of a Kenny G Saxophone Mouthpiece
Rheuben
*All Kenny G Saxophone mouthpieces are made in the USA!